What is Beyond the Field?
Regardless if you were the kid who built sandcastles in the outfield or the star-athlete, it is hard to deny the role sport holds in our hearts and society.  The magnitude of which sport has consumed society as a form of entertainment or employment is impossible to ignore.  Sports have provided us with modern heroes and heroines, epic stories of triumph, and unbelievable feats.  Beyond the Field believes that sports are more than just a game; they reflect and encompass what is happening in the world, which is why we are devoted to creating open dialogues around difficult issues as they intersect with sport by inviting esteemed experts to dissect societal issues and how that intersects with sport.
The program has covered issues from gender equity to activism to sexual assault and racism.  By examining these topics through the lens of sport, we are creating a space to deepen our understanding on these topics and push your limits even further.
We welcome you to join us for our upcoming semester's dialogue.
Special thanks to our teammates:
African American Cultural Center
Asian American Cultural Center
Center for Students with Disabilities
Neag School of Education - Department of Educational Leadership,
Sport Management Program
Ryan-Martin Foundation
SUBOG
Women's Center
For more information, please contact us via email.
2017-2018 Beyond the Field Events
JOIN US ON
SEPTEMBER 13TH
AT 4PM IN GENTRY 144
Eli Wolff is a Program Director of the Sport and Development Project at Brown University and also directs the Inclusive Sports Initiative at the Institute for Human Centered Design. His work focuses on the intersection of research, policy and practice to advance sport and human rights, development and social change.
Wolff coordinated efforts to include sport within the United Nations Convention on the Rights of Persons with Disabilities. He has also been active in Olympism and Olympic education, as well as athlete activism. Wolff has contributed to advancing sport and development through research, policy and practice.
---
For more information, please visit:
https://www.sportanddev.org/en/user/eli-wolff
http://www.globalconversation.org/conversation/sport-and-development-project
http://kwhs.wharton.upenn.edu/2012/01/advocate-eli-wolff-the-disabled-athlete-is-still-siloed-and-segregated/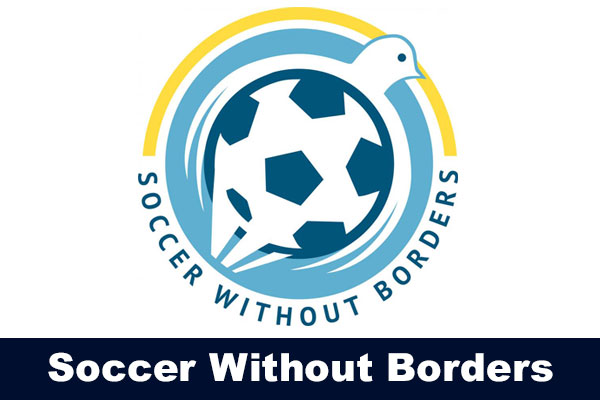 ENGAGE IN THE DIALOGUE ON OCTOBER 11TH
AT 4PM IN GENTRY 131
The Soccer Without Borders mission is to use soccer as a vehicle for positive change, providing under-served youth with a toolkit to overcome obstacles to growth, inclusion, and personal success. SWB is an international organization with locations across the United States as well as Kampala, Uganda and Granada, Nicaragua.  SWB Boston serves newcomer refugee, asylee, and immigrant boys and girls ages 7-16 living in East Boston and surrounding cities with an emphasis on family engagement. The SWB curriculum involves soccer, educational support, civic engagement, team building, and cultural exchange. 
This year, Soccer Without Borders was awarded the 2017 Urban Soccer Symposium Impact Award from the U.S. Soccer Foundation for using sport to enact measurable and sustainable positive change within an underserved community for at least five years.
---
Check out their website at: https://www.soccerwithoutborders.org/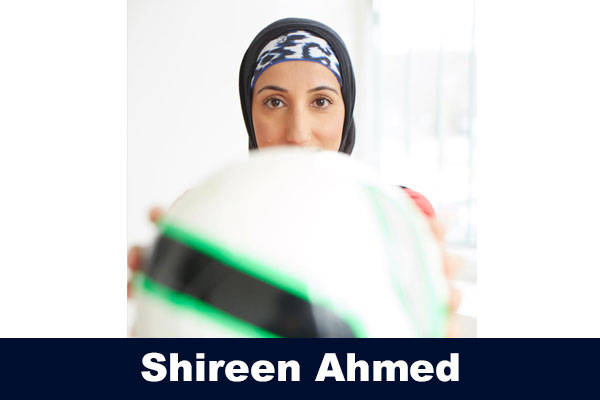 LISTEN IN ON
NOVEMBER 8TH
AT 4PM IN GENTRY 131
Shireen Ahmed is a writer, public speaker and sports activist focusing on Muslim women in sports. She is an athlete, advocate, community organizer, and works with youth of colour on empowerment projects and is an avid sports coach and mentor. She is a regular contributor to Muslimah Media Watch, a Global Sports Correspondent for Safe World For Women and Works on the Muslim Women in Sports website.
Her work has been featured and discussed in Sports Illustrated, Racialicious, Policy Mic, The Globe and Mail, Jezebel, VICE Sports, Islamic Monthly, Soccer Politics/ The Politics of Football, A Football Report, Huffington Post, Football Beyond Borders, International Museum of Women, Best Health Magazine, Aquila Style, Muslim Voices, Women Talk Sports, Footynions, espnW and Edge of Sports Radio.
---
To learn more:
http://www.shireenahmed.com/welcome/ 
https://www.pri.org/stories/2014-06-09/i-was-made-feel-i-had-choose-between-my-faith-and-my-soccer
2016-2017 Beyond the Field Events