What is Beyond the Field?
Beyond the Field was started in the spring of 2016, as a culminating project led by Wura Olusekun, a former master's student in the Sport Management Program.  The series began with Wura's desire to extend conversations that were happening in the classroom and to deepen the understanding of critical issues in the sport industry and the world around us.
Branching from the initial idea, the series has evolved to include multiple offerings per semester as a way to engage partners, students, faculty and staff across the university campus and beyond.  The Beyond the Field series seeks to create open dialogue around current social and political issues as they intersect with sport by inviting esteemed scholars and practitioners to share their experiences and research.
Facilitated conversations with guests will cover a variety of issues such as gender equity, activism, and racism.  By examining these topics through the lens of sport, we aim to create a space to further our understanding-both within the realm of sport and in society.  We're excited to engage in these critical conversations then #Connect them back to our courses and experiences as part of the UConn Sport Management Program.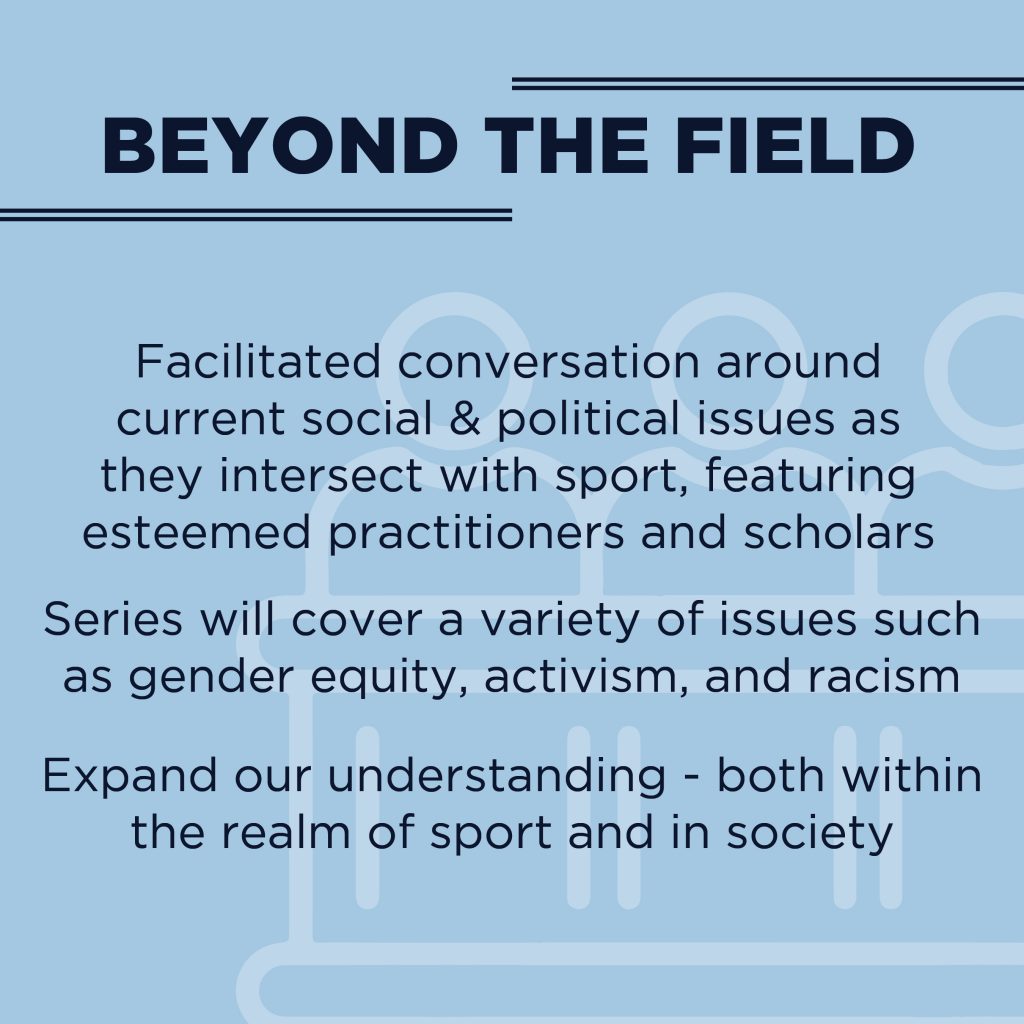 Upcoming Beyond the Field Events
Past Beyond the Field Events
"FIFA and Human Rights - From Qatar 2022 to USA 2026"
Wednesday, Dec. 7, 2022
This UConn Beyond the Field conversation focused on examining FIFA in the context of human rights, and particularly the time from Qatar 2022 to the United States 2026. The session explored the challenges and opportunities for advancing a human rights agenda before, during and after a World Cup. We addressed the role and responsibility of FIFA and its obligations to established international human rights, and discuss the role of athletes, leaders, civil society and advocates. The conversation examined and brought attention to lessons learned and potential recommendations from Qatar 2022 that can be prioritized and highlighted for the USA in 2026. 
Joining the discussion, moderated by Eli Wolff of the Neag School, are:
Andrea Florence, Director, Sport & Rights Alliance
An experienced human rights lawyer, feminist activist, and campaigner, Florence has spent over a decade fostering people-led social movements to drive systemic change. Florence has a long track-record of building networks, developing and implementing advocacy and campaigning strategies, supporting internal organizational capacity, and programming philanthropic funding. Previously, she worked as campaigns coordinator at Amnesty International Brazil and led the Children Win campaign at Terre des Hommes. Passionate about using creative ways to advance human rights, Florence has coordinated a range of "artivism" projects, including hope-based videos for global campaigns, direct action with renowned artists and musicians and unbranded communication.

Florence received her law degree from the Pontifícia Universidade Católica de São Paulo and is a certified lawyer in São Paulo (Brazil). She holds a master's degree in International Law from the Graduate Institute in Geneva, a certificate of advanced studies in Human Rights from the University of Zurich, and a master's degree specialization at Université Paris I-Sorbonne. Andrea speaks Portuguese, English, French, Spanish, and German.



Lee Strieb, AFL-CIO International Affairs Team
Lee Strieb is working with the AFL-CIO International Affairs team to secure strong labor rights and human rights guarantees around the 2026 World Cup. From 1988 until 2020, he worked as a researcher and leader with UNITE HERE and its predecessor organization, the Hotel Employees & Restaurant Employees International Union (HERE.)  In that role, he participated in a wide range of campaigns, and for many years led a national program to ensure that hotel development projects in the U.S. provide positive benefits for workers and communities. Strieb received his BA from Yale University in 1986 and lives in San Mateo, California.

"Mental Health and Healing in/through Sport"
Wednesday, Oct. 19, 2022
This Beyond the Field conversation highlighted themes and emerging trends and issues in the areas of mental health and healing in/through sport. This session focused on marginalized populations in sport and particularly examined mental health and healing as it relates to diversity and inclusion in sport. 
Joining the discussion, moderated by Eli Wolff of the Neag School, are:
Loughran brings over ten years of experience training, developing, and implementing trauma-informed programs within the youth development space. She is a skilled trainer and facilitator with core competencies in trauma-informed coaching, sports-based youth development (SBYD), best practices when coaching girls, and nonprofit management. Prior to her work with CHJS, Loughran oversaw the implementation of SBYD programming at DREAM (formerly known as Harlem RBI) and most recently at Philly Girls in Motion where she served as the executive director. Loughran holds an MA in international relations and an MPA with a focus in nonprofit management. She has also completed leadership training at the Columbia University Business School. She has a special interest in increasing access to high-quality programming for girls, particularly in Philadelphia, Pennsylvania, where she resides with her husband and two children.
Dr. Arthur-Banning's primary research interests are centered around amateur sport and specifically sport development and Para/adaptive sport programs and Mental health and sport. He currently is the director of research and development for the US Center for Mental Health and Sport. He has co-authored three books, one textbook on Recreational Sport: Program Design, Delivery and Management, edited two other books; Youth Sport In America: The Most Important Issues in Youth Sports Today and Sports Global Influence: A Survey of Society and Culture in the Context of Sport in addition to publishing in a number of peer reviewed journals and mainstream media publications.
Margaret Domka, Co-founder and Executive Director, U.S. Center Mental Health and Sport at Clemson University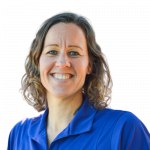 Margaret Domka, co-founder and executive director, U.S. Center Mental Health and Sport, is at Clemson University focusing her research on mental health and sport and bringing mental health and sport initiatives to veterans, individuals with paralysis, and Paralympic athletes. She is a Mental Health First Aid certified instructor and is in the final stages of the IOC Certificate on Mental Health in Elite Sport. Margaret is also a former FIFA Women's World Cup referee and served on the USA panel of FIFA referees for 10 years.
Title IX 50 and Diversity: Past, Present, and Future
April 20, 2022
This Beyond the Field honored the 50th Anniversary of Title IX with a reflection on the past, present, and future of Title IX with respect to diversity, particularly racial diversity, in theory and practice. The discussion also examined the progress of Title IX on advancing diversity in sport at all levels for players, coaches, and administrators. Speakers discussed key moments in awareness and advocacy for racial diversity and recommendation for the next 50 years.
Joining the discussion, moderated by Eli Wolff of the Neag School, were: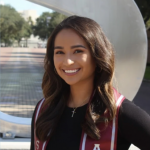 Julia A. Bilbao, current master of science in sports studies and sports leadership student at Texas Southern University

Bilbao holds a Bachelor of Science in Sports Management, with a concentration in Business, from Texas Southern University. She was listed on the Presidents list throughout her undergraduate career and received Cum Laude Honors towards her degree. In addition, Bilbao is a current NCAA DI softball athlete. Throughout her collegiate career, she was named SWAC Freshman of the Year in 2018 and listed on the All-SWAC Softball Tournament Team in 2018 and 2019.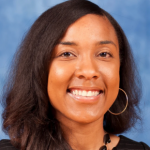 Tai Dillard, assistant coach/recruiting coordinator for the women's basketball team at the University of Houston

Dillard has 15 years of coaching at the collegiate level with stops at Houston, Ole Miss, University of Southern California, and the USA. Before coaching at the collegiate level, Dillard was a high school coach and physical education teacher. She is also a former professional athlete, having played three seasons in the WNBA for the San Antonio Silver Stars (now the Las Vegas Aces) and overseas in Tel Aviv, Israel. Dillard graduated from the University of Texas at Austin with a degree in Kinesiology. She is currently completing her graduate degree in Sports Studies and Leadership at Texas Southern University. Dillard is a member of the Women's Basketball Coaches Association (WBCA), Black Coaches Association, and Texas Association of Basketball Coaches. She resides in Houston with her husband Brandon and son Langston.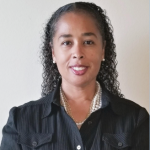 Courtney L. Flowers, associate professor of sport management at Texas Southern University; board member for Spry; and DEI consultant

Flowers holds a Ph.D. in Sport Management from the University of New Mexico, a Master of Science degree in Sport Administration from Gambling State University, and a Bachelor of Science in Biology from Mississippi Valley State University. Typically, her research focuses on Title IX, Gender equity, and Name, Image, and Likeness (NIL) in college sports. Flowers also regularly contributes to the Sport Litigation Alert and Legal issues in College Athletics journals and serves on the editorial board of The Journal of Athlete Development and Experience. She has 20 years of experience in college athletics and formerly served as a senior academic athletic advisor for the University of New Mexico. Flowers is also a former NCAA DI golfer who has worked for the United States Golf Association, The National Minority Golf Foundation, and The First Tee. Additionally, she currently serves as the Secretary of Sport for the International Alliance of Health, Physical Education, Sport, and Dance and serves as a faculty affiliate for the San Jose State University Institute for the Study of Sport, Society and Social Change.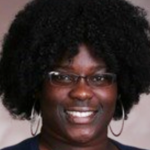 Victoria I. Mealer-Flowers, program manager, student-athlete support and diversity & Inclusion initiatives at Brown University

Mealer-Flowers joined the Brown University Athletic Department as the student-athlete services intern in September 2015. During the 2016-17 academic year, she became the student-athlete services coordinator and became the program manager, student-athlete support, and diversity and inclusion initiatives in 2021. Her primary function is to support all aspects of student-athlete welfare from matriculation to graduation and beyond. In addition, Mealer-Flowers is committed to creating, supporting, and advocating for diverse and inclusive environments for all student-athletes through programming, leadership, and community engagement. She earned a BA and an MA in Human Development and Family Studies and an MS in Sport Management from the University of Connecticut.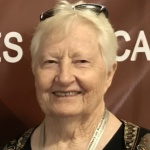 Carole Oglesby, professor emeritus in sport psychology (2001) from Temple University

Oglesby has worked with Olympians, and Pan American Games champions in rowing, cycling, paralympic cycling, and the USA Deaf Women's volleyball team as a sport psychology consultant. She has presented papers, conducted training and leadership workshops in 31 countries, and published pioneering works on women and sport. Oglesby is a past president of WomenSport International, executive committee member of the International Working Group for Women and Sport, and principal contributor to UN-DAW monograph Women2000 and Beyond: Women, Gender Equality and Sport. Additionally, she competed in national-level softball championships in 1962, 1963, and 1965 and coached teams from Purdue University and the University of Massachusetts to the College World Series.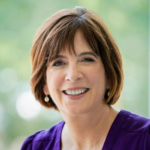 Carol Stiff, president of Stuff Sports Media Consulting, LLC.

Stiff is the president of Stiff Sports Media Consulting, LLC, having spent 31 years at ESPN after retiring in July 2021. She is a nationally recognized television sports executive credited with advancing the growth of women's sports at the collegiate and professional level through innovative linear/digital/streaming programming, collaborative partnerships, and relentless advocacy. In 2021, Stiff was honored as a Women's Basketball Hall of Fame inductee, Naismith Lifetime Achievement Award recipient, and an Edward R. Murrow award winner. In addition, Stiff is a frequent speaker and industry panelist with relationships deep throughout the sports universe.
Watch the April 20 recording on YouTube.
Trends in Sport and Corporate Responsibility
March 2, 2022
This Beyond the Field discussed the past two years in the context of COVID, human rights, and the environment, and examined the current and future place of corporate social responsibility in the global sport landscape.
Joining the discussion, moderated by Eli Wolff of the Neag School, were: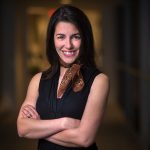 Kathy Babiak, professor of sport management and director of the Michigan Center for Sport & Social Responsibility at the University of Michigan School of Kinesiology

Babiak completed her Ph.D. in leisure and sport management at the University of British Columbia. Her main line of research focuses on sport and social impact. In this area, she explores how organizations devise social responsibility strategies to maximize the value and benefit to both organizations and to society. Babiak's most recent research explores the corporate social responsibility (CSR) / philanthropy activities of professional sport organizations (NBA, NHL, MLB and NFL) to better understand how teams and leagues benefit from these socially oriented activities, why sport organizations choose to ally themselves with particular causes. She has published numerous articles in peer-reviewed journals, including the Journal of Sport Management, Sport Management Review, Nonprofit and Voluntary Sector Quarterly, and the Journal of Business Ethics (JBE). She is associate editor for the European Sport Management Quarterly and on the editorial board of numerous sport management journals.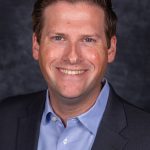 Brian P. McCullough, associate professor at Texas A&M University

McCullough received his Ph.D. in kinesiology with a specialization in sport management from Texas A&M in 2011. After serving as an associate professor in the Albers School for Business and Economics at Seattle University, he joined the Health and Kinesiology Department in the Division of Sport Management at Texas A&M University as an associate professor in 2020. He also serves as the director for the Laboratory for Sustainability in Sport and the co-director of the Sport Ecology Group. McCullough teaches a broad range of graduate and undergraduate courses in sport management and has developed a graduate curriculum focused on the application of environmental sustainability to the business of sport. His research focuses on the bidirectional relationship between sport and the natural environment in a subdiscipline of sport management called sport ecology. He has written over 60 peer-reviewed journal articles and book chapters, edited two books, authored one book, and presented his research over 100 times at national and international conferences. McCullough developed and assisted in the creation of the United Nation's Sport for Climate Action Framework.
Watch the March 2 recording on YouTube.
A Vision for Sport and Government in the United States
Dec. 1, 2021
This Beyond the Field opened a conversation on the role of sport and government for the United States domestically and internationally. Does the United States need a Secretary of Sport and Physical Activity? This session examined opportunities and barriers for a further role for government in the sport and physical activity landscape in the United States and also discussed the potential for a national sport and physical activity strategy.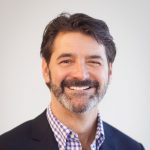 Joining the discussion, moderated by Eli Wolff of the Neag School, were:
Tom Farrey, Aspen Institute Sports & Society Program

Farrey is a leader dedicated to improving the world through sports. Over four decades, working with trailblazing organizations in media and sports, he has been a builder – of essential knowledge, pioneering ideas, original tools, shared strategies, and a cross-sector movement to grow the quality and quantity of recreation opportunities in communities everywhere. In 2011, he founded the Aspen Institute Sports & Society Program to convene leaders, facilitate dialogue, and inspire solutions that can help sports serve the public interest. Two years later, Project Play, its signature initiative, was launched to help stakeholders build healthy communities.

Edward Elliott, SportsDiplomacy.org

Elliott is director of SportsDiplomacy.org, an independent sports diplomacy consultancy currently working on a project on the need for a U.S. sports diplomacy strategy. He has a background in foreign policy, having previously helped set up and run the London-based think tank British Foreign Policy Group, where he also worked alongside UK sports and government on the foundations of a UK Sports Diplomacy Strategy. He also specializes in women's sports, working in women's sports sponsorship in Spain and previously in the U.S. for the Michigan Taskforce on Women in Sports.


Watch the December 2021 recording on YouTube.
Olympics, Paralympics, and Human Rights: Freedom of Expression and the Right to Protest | Reflection from Tokyo 2021
Oct. 27, 2021
A conversation to reflect on Tokyo 2021 and to share stories and experiences focusing on human rights, freedom of expression, and the right to protest. Panelists will also discuss the IOC Rule 50 and the IPC Section 2.2, and will present ideas and recommendations for the future of athlete rights and athlete activism.
Join the discussion with Charley Nordin, U.S. Paralympian; Moushaumi Robinson, U.S. Olympian; and Dr. Yannick Kluch, Center for Sports Leadership at Virginia Commonwealth University as they engage in a conversation to reflect on Tokyo 2021 and to share stories and experiences focusing on human rights, freedom of expression, and the right to protest.
THE POWER OF SPORT
Making the Case: Sport for Development and Peace
April 7, 2021
In recognition of the International Day of Sport for Development and Peace that takes place on April 6 of each year, this timely Beyond the Field will facilitate a conversation on the credibility and legitimacy of sport for development and peace in policy and practice. It will offer the opportunity to examine the evolving and diverse global movement for sport as a vehicle for social change, as panelists explore making the case for the power of sport and its tangible impact on individuals, communities, and societies in the United States and around the world.
Panelists for the Power of Sport Event:
PHARLONE C. TOUSSAINT - MODERATOR
Pharlone Charity Toussaint has dedicated over half of her life to being an advocate for using sports as a catalyst for social change. Her passion for sport for development blossomed in 2007 after speaking alongside the Honorable Archbishop Desmond Tutu during a youth symposium at the young age of 15 where she started her first youth led and youth centered grassroots movement, Spark The Truth. Her experience working in both the Division I College athletics and professional sports with some of the most talented leaders in the industry has allowed her to develop a super power in connecting athletes and teams from the Los Angeles Kings to the Boston Celtics and everything in between to the Sport for Good Movement. As the Program Officer of Laureus USA: Sport for Good Atlanta, a long-term, collaborative approach to strengthening Westside communities through the power of sport, she has used her influence to meet the needs of an extremely neglected part of the city. Powered by Laureus USA's national partner Mercedes-Benz USA (MBUSA) and the National Recreation Foundation (NRF), she has propelled an initial investment of $1 million to fund grants and wrap-around services to youth-serving organizations in the metro Atlanta area. She hopes to continue to inspire others to join her on this journey to improve the lives of youth and unite communities across the globe through the power of sport. Pharlone is an Atlanta native where she is also a consultant in the creative-cause marketing arena at her own agency, affectionately known as Audacity.
ELI WOLFF - MODERATOR
Eli is an instructor with the Sport Management program at the University of Connecticut, an instructor with the Sport Leadership program at UMass-Boston and is a faculty affiliate with the San Jose State Institute for Sport, Society and Social Change. Eli is also a co-founder and advisor for Sport and Society initiatives at Brown University. Eli also directs the Power of Sport Lab, a platform to fuel and magnify creativity, diversity, connection, and leadership through sport. Eli has co-founded Disability in Sport International, Athletes for Human Rights, the Olympism Project, and Mentoring for Change. Eli was a member of the United States Paralympic Soccer Team in the 1996 and 2004 Paralympic Games. Eli is a graduate of Brown University and has an MA in Sport Studies from the German Sport University of Cologne.
BATOULY CAMARA
Batouly Camara, a New York native with family roots in Guinea, West Africa, is often described as enthusiastic, focused, and passionate. As a former UConn Women's Basketball player and UConn Sport Management master's student, she understands and appreciates the freedom and sense of accomplishment that sport has given her which compelled her to create similar opportunities for young girls and women around the world. Through this effort, Batouly founded Women and Kids Empowerment (W.A.K.E), a nonprofit organization geared toward addressing and supporting her mission to empower girls and women globally. This determination has led to success as a 2021 Forbes 30 under 30 honoree, 2020 ESPY's Billie Jean King Sports Humanitarian Honoree, UNITE 2030 Youth Delegate, TEDx speaker, international speaker, author, scholar, and athlete.
DR. SARAH HILLYER
Sarah Hillyer wants to live in a world filled with freedom of movement, innovative ideas, thoughtful people, and inspiring books, films, and creative media projects that tell the real-life the stories of everyday sporty heroes creating a more just, equitable, and free world. As an educator and consultant with more than 30 years of experience, she's worked with the U.S. Department of State, United States Olympic & Paralympic Committees, Islamic Federation of Women's Sports, National Hockey League, National Basketball Association, PGA of America, Women's Tennis Association, Google, Procter & Gamble, Saatchi & Saatchi, LA, dozens of National Paralympic & Olympic Committees, (and more) creating programs that use the unique attributes of sport and physical activity to create innovative social movements and promote peace around the world. In 2011, Hillyer was named the Georgetown University Sport and Peace-building Post-Doctoral Fellow – a fellowship sponsored by HRH King Abdullah II of Jordan. In 2012, she launched the University of Tennessee's Center for Sport, Peace, & Society housed in the College of Education, Health, and Human Sciences. The Center was recognized by then Secretary of State Hilary Clinton as the sole cooperative partner of the State Department to create a global initiative designed to empower women, girls, and persons with disabilities through sport. Since 2012, Hillyer and her team have worked alongside more than 1,000 women, men, and youth from 80+ countries, impacting tens of thousands. In 2018, ESPN named the center's partnership initiative with the U.S. Department of State and espnW as the winner of the Stuart Scott Humanitarian Award. Hillyer received her doctoral degree in the Sociocultural Study of Sports from the University of Tennessee in 2010. She holds a master's degree in Sport Psychology from Murray State University and a BA in Sports Administration from Liberty University. She was a division I NCAA basketball player at Virginia Tech. When she's not using sports to change the world, you can find her spending quality time with family, playing one-on-one basketball with her nephew, or day-dreaming about what the world will look like when everyone realizes their full potential and unleashes their best selves for the sake of all humanity.
RICHARD LOAT
When it comes to thinking outside of the box, Richard Loat got rid of the box a long time ago. He uses sport as a tool to influence culture and businesses and has designed global change programs for Red Bull, Mercedes Benz, and BT Sport, as well as NHL and Premier League clubs. Now Singapore-based, he is actively developing the change ecosystems of South East Asia and Asia Pacific. His innovative approach has taken him across the globe where he shares learning and acts as a cross-continental agent of change.
DEMOCACY IN AND THROUGHT SPORT
An Open Dialogue
March 18, 2021
Through an open dialogue, event moderators and panelists highlighted their intersecting perspectives from sport management, sport diplomacy, sport and human rights, sports and politics, and athlete activism. The dialogue challenged traditional thinking, raised awareness, and encouraged a new perspective through the lens of democracy and sport.
This event was recorded thanks to the Thomas J. Dodd Research Center and the Neag School of Education.
Panelists from the Democracy In and Through Sport Event:
DR. MARY HUMS - MODERATOR
Long time advocate for sport for people with disabilities and sport and human rights, Mary A. Hums, Ph.D. is a Professor of Sport Administration at the University of Louisville. In 2009, she was named a NASSM Earle F. Zeigler Lecturer, the organization's most prestigious academic honor. She was invited to White House events including the 2015 White House Presidential Reception celebrating the 25th anniversary of the Americans with Disabilities Act. In 2014, she received the NASSM Diversity Award. In 2008, Hums was an Erasmus Mundus Visiting International Scholar at Katholische Universitat in Leuven, Belgium. In 2006, the USOC selected her to represent the US at the International Olympic Academy in Olympia, Greece. She has worked 4 Paralympic Games, the Olympic Games, and the Para-Pan American Games, and is a former college Athletic Director. Hums co-authored Article 30.5 of the 2006 UN Convention on the Rights of Persons with Disabilities. She has authored over 150 refereed journal articles and book chapters and given over 200 presentations in the United States and abroad. Her advocacy writings have appeared on SportandDev, Peace and Sport, Play the Game, Mentor – the National Mentoring Partnership, and Huffington Post. Her research interests are policy development in sport organizations regarding inclusion of people with disabilities and also sport and human rights. Hums is a monogram letter winner in Field Hockey at the University of Notre Dame and a 1996 inductee in the ASA Indiana Softball Hall of Fame.
ELI WOLFF - MODERATOR
Eli is an instructor with the Sport Management program at the University of Connecticut, an instructor with the Sport Leadership program at UMass-Boston and is a faculty affiliate with the San Jose State Institute for Sport, Society and Social Change. Eli is also a co-founder and advisor for Sport and Society initiatives at Brown University. Eli also directs the Power of Sport Lab, a platform to fuel and magnify creativity, diversity, connection, and leadership through sport. Eli has co-founded Disability in Sport International, Athletes for Human Rights, the Olympism Project, and Mentoring for Change. Eli was a member of the United States Paralympic Soccer Team in the 1996 and 2004 Paralympic Games. Eli is a graduate of Brown University and has an MA in Sport Studies from the German Sport University of Cologne.
DAVID GREVEMBERG
David Grevemberg is a global leader and innovator in the world of sport. Most recently he was the Chief Executive Officer of the Commonwealth Games Federation (CGF), the organization responsible for the development and promotion of the Commonwealth Sport Movement - including the Commonwealth Games, Commonwealth Youth Games and numerous other global sport development initiatives. He has provided inspirational leadership in the areas of sport and human rights, equality, diversity and inclusion as well as initiatives aimed at repairing historical injustice. Prior to his work at the CGF, David was Chief Executive of the Organizing Committee of the Glasgow 2014 Commonwealth Games where he and oversaw the hugely successful and globally recognized multi-sport event for Scotland. He previously served for 11 years as the Executive Director of Sport and International Federation Relations at the International Paralympic Committee (IPC) headquartered in Bonn, Germany. Originally hailing from New Orleans, Louisiana in the US - David is a former competitive international wrestler and during his 25 year professional career has served as a coach, athlete agent, national team administrator, consultant and Board member of numerous sport and development organizations.
RACE IMBODEN
Race Imboden is a two-time Olympian foil fencer and Olympic medalist. He made his international competition debut at the age of 16, winning a bronze medal at the 2010 World Fencing Championships. Since then, he's won over 50 medals across team and individual competitions, including bronze at the 2016 Summer Olympics. Race was the First American to win the Fencing FIE World Cup, and led Team USA to a historic first ever World Championship Title in 2019. As a fashion model signed with Society NY, Race has been featured on the runway and in campaigns for Louis Vuitton, Tommy Hilfiger, Gap, and TopMan. Editorially, Race has been featured on the pages of GQ, Esquire, Men's Health, and Interview. A trendsetter and a rule breaker both on and off the mat, Race is known for his strong, progressive stance on social justice. Race is an ambassador for Everytown for Gun Safety, an American nonprofit organization which advocates against gun violence.
He is committed to human rights and equality by serving on the USOPC Social Justice Council and Everytown Athlete Council and contributed to reforming USOC's stand on Rule 50.
DR. LINDSAY KRASNOFF
Dr. Lindsay Sarah Krasnoff is a historian, writer, and consultant working at the intersection of global sport, communication, and diplomacy. Co-director of the SOAS University of London "Basketball Diplomacy in Africa" project, she is the author of The Making of Les Bleus: Sport in France (2013) and Views From the Embassy (2014), and has written about global sports for The Athletic, CNN International, VICE Sports, ESPN, The Washington Post, The New Yorker, and others. Krasnoff is a Research Associate with the Centre for International Studies and Diplomacy, SOAS University of London and Adjunct Lecturer with the Robert Preston Tisch Institute for Global Sport, New York University, where she teaches on sports diplomacy. A veteran of the U.S. Department of State' Office of the Historian, Krasnoff has also taught at SOAS, the Foreign Service Institute (U.S. Department of State), The George Washington University, Queens College, Baruch College, and Riverdale Country School. In addition to serving on the Football for Peace Global and USA Steering Committees, Krasnoff is an advisory board member for the Leadership, Ethics, and Practice Initiative at The Elliott School, The George Washington University and the forthcoming "All Americans: Sport and Identity" exhibit at the U.S. National Archives. She was a Fall 2019 Publics Lab Communications Fellow. Dr. Krasnoff holds a Ph.D. in History from The Graduate Center (City University of New York), MA in Journalism and French Studies (NYU), and BA in International Affairs (The George Washington University).
GLENN MITOMA
Glenn is
an Assistant Professor of Human Rights and Education which is jointly appointed with the Human Rights Institute and the Neag School of Education Department of Curriculum and Instruction.  He also serves as the Director of Dodd Human Rights Impact, where he oversees programs designed to promote a culture of human rights, including initiatives in K-12 human rights education, democracy and dialogues, human rights film and digital media, and business and human rights. His scholarship focuses on the history of human rights and human rights education.
DIVERSITY IN LEADERSHIP
More of the Same: Lack of Diversity in Sport Leadership
February 17, 2021
We have continued to see high profile managers, coaches, and front office staff be denied leadership opportunities in the sports  world. It is apparent diversity in sport leadership is an issue. This Beyond the Field conversation went beyond discussing the problem and dove into the factors contributing to the lack of diversity.
Panelists from the Lack of Diversity in Sport Leadership Event: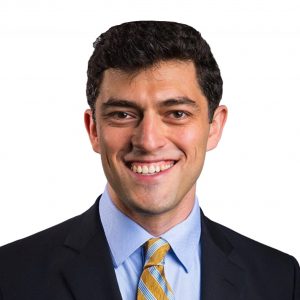 CHAIM BLOOM
Chaim is the Chief Baseball Officer for the Boston Red Sox of Major League Baseball (MLB). He previously worked for the Tampa Bay Rays, most recently as Senior Vice President of Baseball Operations.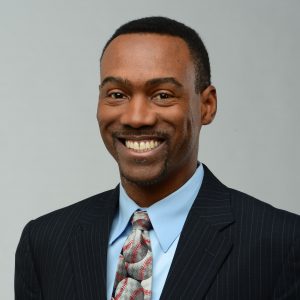 DOUG GLANVILLE
Author of much-praised book The Game From Where I Stand, and a frequent contributor to The Athletic and The New York Times, as well as a multimedia baseball analyst for Marquee Sports Network and an ESPN analyst/commentator, and our very own instructor of Sport in Society.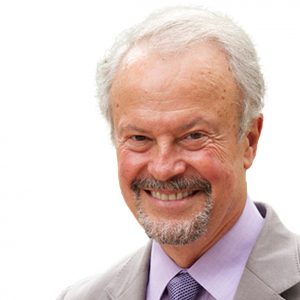 DR. RICHARD LAPCHICK
Eminent Scholar, Endowed Chair & Director, DeVos Sport Business Management; Vice President/CEO, ISSJ; Director, The Institute for Diversity & Ethics in Sport. He is a human rights activist, pioneer for racial equality, internationally recognized expert on sports issues, scholar and author.  Richard E. Lapchick is often described as "the racial conscience of sport".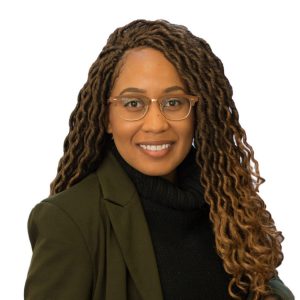 AJHANAI NEWTON
Ph.D. Candidate and expert in diversity, equity, and inclusion in sport organizations. Ajhanai focuses on the adoption of diversity and inclusion officers in sport organizations, their role, and the organizational structures empowering and constraining their efforts. 
SOCIAL JUSTICE IN SPORT
Sport Industry Professionals and Social Justice
November 18, 2020
In recent times, there has been a prominent spotlight focused on athletes and social justice. We have seen a rise in athlete activism and response to racial and social injustice. It is also important to consider other roles within sport organizations and how these important topics are addressed.  In this Beyond the Field, we explored what it means to work as a professional in a sport organization leading organizational initiatives that promote social justice and racial equity.
 Watch the recording, made available thanks to the Thomas J. Dodd Research Center and the Neag School of Education.
Panelists from the Sport Industry Professionals and Social Justice Event: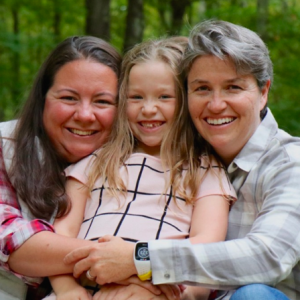 ALANA BUTLER 
Alana Butler has been an academic counselor at the University of Connecticut since July 2006 and assistant director of the Student Athlete Success Program since 2017. Her primary academic counseling responsibilities include working with field hockey, men's ice hockey, and softball. She additionally serves in a leadership role with the Diversity and Inclusion Committee, co-created the Connecticut LGBTQIA+ Athlete Ally Safe Space, and is the curriculum coordinator and a course instructor for UNIV 1800 & 1820 courses. Alana is responsible for the oversight of GradesFirst and served as the tutor coordinator from 2006-2016 as well as an academic counselor for Baseball (2006-2016) and Tennis (2006-2011). Alana is an active member of both the National Academic Advising Association (NACADA) and the National Association of Academic Advisors for Athletics (N4A). Prior to Connecticut, Alana worked as a collegiate field hockey coach for four years and earned her graduate degree in athletic counseling from Springfield College in 2005. A native of Massachusetts, Butler completed her bachelor's degree at the University of Connecticut, and was a four-year letter winner in field hockey celebrating two NCAA Championship quarterfinals appearances, two NCAA semifinals appearances, and four BIG EAST Championships from 1997-2001. Alana currently resides in Mansfield, Conn. with her wife, Moe, their daughter, Calynn, and grandfather, Jim.  Alana appreciates her "awesome family support" while striving to live a life with an open-mind, being an honest communicator and challenging herself (and others) to think differently.  She
encourages others to think critically and has had the opportunity to present at various conferences around the country and in Canada primarily on promoting LGBTQIA+ inclusion in athletics, has developed various programming at UConn, and currently facilitates the Diversity and Inclusion Committee in Athletics.  She shares, "the best part of my job is always watching students (and staff) discover their 'ah-ha' moments whether academically, athletically, professionally, socially, or in exploration of life after UConn."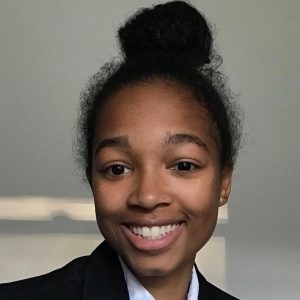 CAITLYN DORAH 
Caitlyn Dorah is a senior undergraduate Sport Management student at UConn who is minoring in Philosophy and Digital Marketing and Analysis. When she's not in class, she is busy working with the UConn Women's basketball team as a student manager, interning at SiriusXM NBA Radio and serves as the co-president of the UConn Women In Sport club. While incredibly involved, she remains humble outlining her greatest asset as her empathy, sharing "it doesn't matter how good I am at any given task or skill, what matters to me is how I can help people and how I impact them."  Which makes her social justice lens and activist efforts all the more empowering, such as the Black Lives Matter protest she led in her hometown earlier this year.  She credits her accomplishments to a competitive drive and tenacity which pushes her to produce the best work possible, opens the door for new opportunities and strives for the next level in any role. She shares gratitude for this approach crediting the "incredible support I've received from those around me - where I've gotten and what I've achieved isn't about me, it's about them!" As she looks ahead, she hopes to gain more media and writing experience in the sport industry, and welcomes all opportunities in the field, specifically with basketball and the WNBA.

WURA OLUSEKUN 
In 2016, as a UConn Sport Management master's student, Wura Olusekun created and established the Beyond the Field series, as we know it today. This idea was to compliment the conversations happening in the classroom and deepen the understanding of critical issues in the sport industry. As a program, we're excited to have Wura join the conversation as a panelist and share what life is like as an assistant for social impact, growth initiatives and legislative affairs with the National Hockey League (NHL). In this role, she is responsible for bringing attention to wonderful, heartfelt stories in the hockey community. Wura continues to be inspired by the power of sports and its impact in communities, locally and globally. In her free time, she enjoys reading, writing, and traveling.
COLLEGE ATHLETICS IN THE TIME OF COVID-19
A Global Pandemic and College Athletics
October 21, 2020
College athletics is an American tradition that captures the collective attention of so many on college campuses and across the nation. However, the global pandemic has illuminated countless issues within college athletics thrusting them into the national spotlight. Racial inequities, player abuse, inequitable power dynamics, and concerns over health and safety have been brought to the forefront of the college athletic conversation. This panel addressed what has been happening in college athletics during the pandemic to contextualize Athletic Department decisions and players' fight for representation.
The Thomas J. Dodd Research Center and the Neag School of Education has made a recording of the College Athletics in the Time of COVID-19 available on YouTube.
Panelists from the Global Pandemic and College Athletics Event:

VICTORIA JACKSON
Dr. Victoria Jackson is a Clinical Assistant Professor of History and affiliated faculty at the Global Sport Institute at Arizona State University. Dr. Jackson's work focuses on the 100-year history of higher education and college athletics that has landed us in the mess that we are in today. Specifically, Dr. Jackson focuses on how college professional football teams and the athletic performances of disproportionately Black football and basketball players essentially subsidize the Olympic development of many countries' national teams. She explores how (white) gender justice has been used to excuse (or ignore) racial injustice, how Black athlete labor pays for white athlete privilege at PWIs, and how big-time college sports serve as technicolor illustration of the failure of residential and educational desegregation in the United States. In addition to being a faculty member and conducting research, Dr. Jackson has written for the Los Angeles Times, Washington Post, Boston Globe, Slate, Letras Libres (Mexico), Epoca (Brazil), and The Independent (UK), and frequents podcast, radio, TV, and documentary films on sport and society. Dr. Jackson is a former Division I runner and still enjoys running to this day.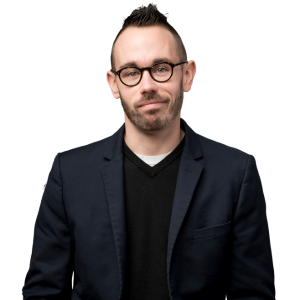 DEREK SILVA
Dr. Silva is an Assistant Professor of Criminology at King's University College in London, Ontario. Dr. Silva's work focuses on social issues and the interventions we employ to alleviate harm. He is also a co-host of The End of Sport podcast which focuses on a range of topics in sport including the abusive culture of gymnastics, African American swimming culture, and of course college athletics in a pandemic in addition to much more. Dr. Silva is passionate about illuminating the harm and injustice that exists and persists in the sporting world.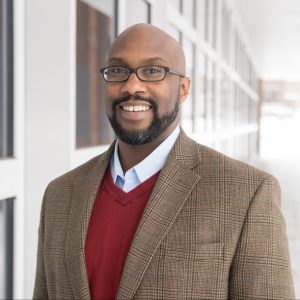 DERRICK E. WHITE
Dr. Derrick White is a Professor of History and African American and Africana Studies at University of Kentucky. He has previously held titles as a Visiting Associate Professor at Dartmouth College and has been recognized for several publications by the American Library Association, for his work Blood, Sweat, & Tears as an outstanding title in its genre. The Association of College and Research Libraries' Choice Magazine also named the book to the Outstanding Academic Titles list in 2019. It was also shortlisted for the North American Society for Sport History Book Award. Dr. White has managed to transform his love of African American history and sports, into a profession.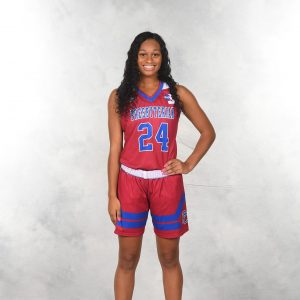 NYAH WILLIS
Nyah Willis is a Division I basketball player at Presbyterian College in South Carolina. The game for her began in grade three which has led to many successes and accolades. In high school she earned the Joshua Award, Female Athlete of the Year (both as a junior and senior) and excelled academically on the honor roll.  Her dedication is seen on and off the court, earning a full scholarship, more than 1,000 career points and serving as captain for Blue Hose. She continues to listen to her heart while tending to others, which is helping to frame her involvement in this conversation and beyond, as she shares, "it's just the beginning".
CULTURAL POWER OF SPORT
Black Lives Matter & Athlete Activism

September 16, 2020
This segment of Beyond the Field examined how sport is a vehicle for acknowledging racial injustice and inequity. The panel explored and connected historical protests against racial injustice in sport, with contemporary examples of athletes demonstrating against injustice in sport. The goal of this panel was to illuminate how contemporary protests have had a connection to historical protests and how disparate generations of athletic protest differ from their counterparts. The panel included athletes who have protested, speakers knowledgeable of the history of Black athlete protests, and individuals who addressed the socio-cultural and socio-political nature of athlete protests.
Panelists from the Black Lives Matter & Athlete Activism Event: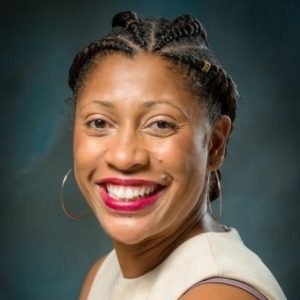 AKILAH R. CARTER-FRANCIQUE PH.D.
Dr. Carter-Francique is the Executive Director for the Institute for the Study of Sport, Society, and Social Change (ISSSSC) at San Jose State University. She is also an Associate Professor at SJSU in the Department of African American Studies. Her scholarly endeavors and field of focus encompasses the intersection of sport, society, and social justice that is inclusive of issues of diversity, social movements, and the dynamics of social change and development. Carter-Francique served as the 2018-2019 President of the North American Society for the Sociology of Sport (NASSS), currently serves as a member of Laureus "Sport for Good" Research Council in the U.S., and she is the co-editor of Athletic Experience at Historically Black Colleges and Universities: Past, Present, and Persistence and Critical Race Theory: Black Athletic Experiences in the United States.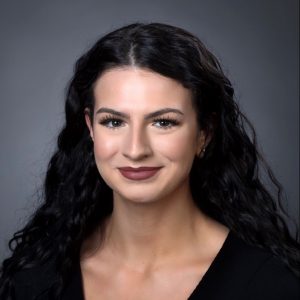 GENEVIEVE FLORIG
Genevieve is currently in her 5th year at University of Connecticut, pursuing her Master's in Sport Management. She plays middle blocker on the women's volleyball team. She is the founder and president of the Student-Athlete Equity Coalition, which promotes unity and collaboration to achieve transformative change within the UConn Athletics Community. This space also serves as a platform for student-athletes to be vocal and educate one another on social injustice while also leading action against discrimination.
Sport Management, B.S. '20, M.S. '21
Founder & President of the Student-Athlete Equity Coalition
Women's Volleyball player #8
University of Connecticut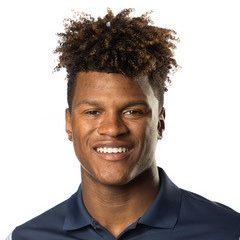 OMAR FORTT
Omar is a Senior at University Connecticut and is currently majoring in Urban & Community Studies with a minor in Communications. He plays Linebacker on the football team and is currently on the UConn Husky Leadership Council. He currently serves as the Vice President in UCSAEC, which promotes change in the UConn athletic community through breaking barriers of social injustices in the system and promoting a healthier and inclusive environment at UConn.

DANIEL J. THOMAS III
Daniel earned his bachelor's degree in History from the University of Maryland, College Park. He then earned his master's degree in Education from Johns Hopkins University and spent two years as a high school teacher in Maryland before working in the academic unit of athletics for the football team at UC Berkeley. Daniel's research interests centers on historical and contemporary issues related to Black male teachers and high school student-athletes in schools. Daniel's research has been published in Race Ethnicity and Education and the Peabody Journal of Education.
February 11, 2019

Pioneering Journalism in Major League Baseball 
Claire Smith was at the forefront of a revolution in sports writing, a pioneer who did not knock down clubhouse doors, but righteously persisted until they opened. Ms. Smith, currently an ESPN news editor, is the first woman Major League Baseball beat writer and first woman to win the prestigious J.G. Taylor Spink Award, presented annually by National Baseball Hall of Fame. This event was part of National Girls and Women in Sports Day.
Co-sponsored with The Women's Center, UConn Athletics and the African American Cultural Center.
Related readings from the discussion.
October 11, 2018

Women's Empowerment through Sport
Named a 2018 Stuart Scott Sports Humanitarian Award Honoree, the Global Sports Mentorship Program (GSMP) was launched in 2012, through a partnership between the U.S. Department of State, espnW, and the Center for Sport, Peace, and Society at the University of Tennessee.
GSMP is a sport-based mentorship initiative that seeks to empower women and girls through sports. Individuals from around the world who exhibit strong leadership skills and a drive to make change are nominated by the State Department and immersed in a mentorship program with top sports leaders. These delegates foster connections with mentors and create an action plan to bring back to their home country, focused on implementing initiatives and strengthening communities through sport. GSMP has graduated 99 delegates who have gone on to impact 225,000 lives in more than 55 countries.
For the October 2018 edition of Beyond the Field was a panel that featured two GSMP delegates, Dr. Tra Giang "Jane" Nguyen (Vietnam, current class) and Aline Silva (Brazil, '16), as well as Dr. Sarah Hillyer, Program Director.
Learn more from GSMP's website and check out the event photos.
April 25, 2018

Breaking Glass: How Women Fearlessly Navigate the Sport Industry 
Mary Ellen Gillespie - Mary Ellen is Director of Athletics of the University of Hartford. Previously, Mary Ellen served as the Director of Athletics at the University of Wisconsin-Green Bay for 4 years. She has also held leadership positions at Bowling Green State University, Purdue University's Schools of Nursing and Health Sciences, the North American Interfraternity Conference, the University of Iowa and the State University of New York at Plattsburgh. In addition to these impressive accomplishments, she is a member of the NCAA's Division I women's basketball committee and the Division I-AAA Board of Directors.
Alaina Di Giorgio - Alaina is the Director of Diversity and Inclusion at Elms College in Chicopee, Massachusetts. She has held positions at the University of Tennessee and Western Illinois University. At Tennessee, she was a member in the Multicultural Mentorship program and Ad Hoc Diversity Committee. Prior to Tennessee, she founded Women Empowering (WE) to strengthen community and support for female athletes at Western Illinois University. DiGiorgio is an active member of the North American Society for the Sociology for Sport and has presented at numerous conferences on topics related to the intersection of race and gender in collegiate athletics.
Beth Goetz - Beth is currently the Chief Operating Officer and Senior Woman Administrator at the University of Connecticut. She oversees all internal departments within Athletics, serves as a key member on the Division's leadership team, and is the sport administrator for football. Beth previously served as the deputy and interim AD at Minnesota, the Associate Athletic Director and the Senior Woman Administrator at Butler, and also held several different roles at Missouri - St. Louis including women's soccer head coach, assistant athletic director, and senior woman administrator.
Watch the full recorded even from April 25.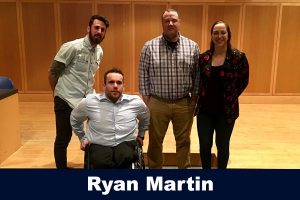 March 28, 2018

Inclusivity vs. Accessibility: Why adaptive sports makes sense at the collegiate level
Ryan Martin is the founder of the Ryan Martin Foundation, and also spends time a consultant for the NCAA on their Inclusive Sports Model. The mission of his foundation is to help youth and adult athletes with disabilities live independent, impassioned, productive and full lives through sports training, mentoring and education. Ryan is a graduate of Southwest Minnesota State University and led SMSU to the NWBA National Title Game in 2001. After graduation, Ryan joined the Phoenix Wheelchair Suns and played in the 2005 NWBA All-Star game. In 2007, Ryan joined the professional basketball league in Europe.  He played 10 season in Spain and France. This season Ryan is playing for the New York Rolling Knicks of the NWBA.
Visit his the Ryan Martin Foundation website to learn more and listen to the full recording of the March 28 event.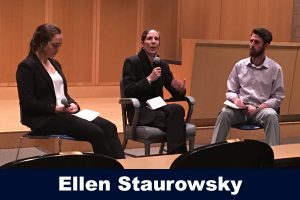 February 14, 2018

Holding Systems Accountable: Title IX, Amateurism, and Social Justice in Sport 
Dr. Ellen Staurowsky is an internationally renowned expert on issues about social justice throughout sport. This includes the rights of college athletes, gender equity and Title IX, in conjunction with the misappropriation of American Indian symbolism. Not only is she an expert in these fields, she is also the lead author on the Women's Sports Foundation's 2015 report Her Life Depends on It III:  Sport and Physical Activity in the Lives of American Girls and Women, and the book, College Athletes for Hire: The Evolution and Legacy of the NCAA Amateur Myth.
She has also co-authored numerous reports with Executive Director of the National College Players Association, Ramogi Huma, including The $6 Billion Heist:  Robbing College Athletes Under the Guise of Amateurism. Dr. Staurowsky has made many appearances in high profile news organizations such as Forbes, Huffington Post, The New York Times and U.S. News & World Report.
Watch the radio interview and access the full recorded event.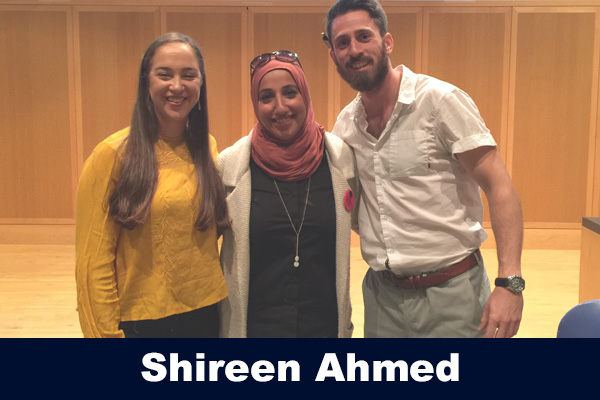 November 8, 2017

Burn it All Down: A Conversation with Shireen Ahmed
Shireen Ahmed is a writer, public speaker and sports activist focusing on Muslim women in sports. She is an athlete, advocate, community organizer, and works with youth of colour on empowerment projects and is an avid sports coach and mentor. She is a regular contributor to Muslimah Media Watch, a Global Sports Correspondent for Safe World For Women and Works on the Muslim Women in Sports website.
Her work has been featured and discussed in Sports Illustrated, Racialicious, Policy Mic, The Globe and Mail, Jezebel, VICE Sports, Islamic Monthly, Soccer Politics/ The Politics of Football, A Football Report, Huffington Post, Football Beyond Borders, International Museum of Women, Best Health Magazine, Aquila Style, Muslim Voices, Women Talk Sports, Footynions, espnW and Edge of Sports Radio.
To learn more:
Watch the Motivational Jumpstart interview and the full recorded event.
October 11, 2017

Playing for Change
The Soccer Without Borders mission is to use soccer as a vehicle for positive change, providing under-served youth with a toolkit to overcome obstacles to growth, inclusion, and personal success. SWB is an international organization with locations across the United States as well as Kampala, Uganda and Granada, Nicaragua.  SWB Boston serves newcomer refugee, asylee, and immigrant boys and girls ages 7-16 living in East Boston and surrounding cities with an emphasis on family engagement. The SWB curriculum involves soccer, educational support, civic engagement, team building, and cultural exchange.
This year, Soccer Without Borders was awarded the 2017 Urban Soccer Symposium Impact Award from the U.S. Soccer Foundation for using sport to enact measurable and sustainable positive change within an underserved community for at least five years.
Check out the Soccer Without Borders website.
Watch Motivational Jumpstart's radio interview on Youtube and the full recorded event.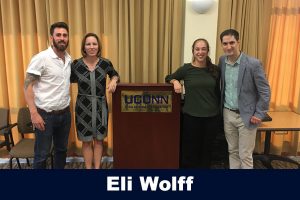 September 13, 2017
The Power, Potential, and Purpose of Sport
Eli Wolff is a Program Director of the Sport and Development Project at Brown University and also directs the Inclusive Sports Initiative at the Institute for Human Centered Design. His work focuses on the intersection of research, policy and practice to advance sport and human rights, development and social change.
Wolff coordinated efforts to include sport within the United Nations Convention on the Rights of Persons with Disabilities. He has also been active in Olympism and Olympic education, as well as athlete activism. Wolff has contributed to advancing sport and development through research, policy and practice.
For more information, please visit:
Motivational Jumpstart: Watch the radio interview on YouTube.
April 27, 2017
Brazil's Dance with the Devil; Game Over: How Politics Has Turned the Sports World Upside Down; What's My Name, Fool!; The John Carlos Story
The Sports Moment That Changed the World, among others
Dave Zirin is a contributor to The Nation and SLAM Magazine where he focuses on the intersection of politics and sport.  He has published a variety of books that examine the effects of specific athletes and events in our sporting history, including John Carlos, Muhammad Ali, Ethan Thomas, and others.  His most recent book, Brazil's Dance with the Devil, explores the effects of hosting the 2014 World Cup and 2016 Olympics on the culture, politics, and economy of Brazil.
Zirin's work focuses on the intersection of sport and politics, athlete's roles in society, and how mega-events emphasize the extreme commodification of sport and exemplify neoliberalism in its purest form. Dave Zirin's writing forces readers to reflect, ask questions, and change the way they think of sport. As an institution that is continuously aiming for the holistic development of students as socially and politically conscious individuals, everyone will benefit from a discussion with Dave Zirin, especially in light of the recent controversies surrounding the 2016 Olympics.
Read more about Dave's visit from The Daily Campus news article and check out Dave's website and his Twitter account
April 20, 2017
Criminalized and Commodified: New Racism and African Americans in Contemporary Sports; After Artest: The NBA and the Assault on Blackness
One of the speakers who is very interested in visiting is David J. Leonard, Ph.D. Dr. Leonard is a Professor in the Critical Culture, Gender, and Race Studies at Washington State University. His work focuses on transformative teaching, interdisciplinary scholarship, and the continued significance of race in popular culture. In his book, Criminalized and Commodified: New Racism and African Americans in Contemporary Sports, David Leonard discusses the illusion of racial progress often pointed at within the athletic arena. David Leonard discusses how the modern sporting arena places athletes in a contradictory position. In After Artest: The NBA and the Assault on Blackness, Dr. Leonard discusses how the Artest, "Palace Brawl" ushered in a new era of racialized disciplinary actions and policies governing the actions of basketball players.
Dr. Leonard's interest and expertise has the potential to reach a wide audience of students, faculty, and staff and the University of Connecticut. This is a school with highly successful intercollegiate athletic teams. Our Sport Management Department is focused on using sport as a platform for education and social justice. And there are several campus organizations which directly or indirectly discuss these issues. All these reasons make the University of Connecticut an ideal host for a conversation with David Leonard, athletics, and racial politics.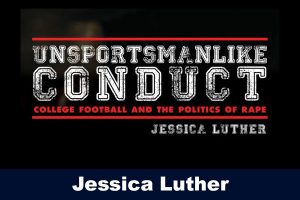 March 20, 2017
Unsportsmanlike Conduct: College Football and the Politics or Rape; Frequent contributor to ESPN's Outside the Lines, Freelance Journalist
Jessica Luther is a freelance writer and journalist who primarily focuses on sports violence off the field as well as college football and sexual assault. Jessica is also a member of the Texas Program in Sports and Media at the University of Texas and the Association for Women in Sports Media. She has recently published, Unsportsmanlike Conduct: College Football and the Politics of Rape. The book covers the vast number of sexual assault cases directly related to athletic departments on college campuses across the United States.
Luther's continued work on and activism against sexualized violence is an important conversation that needs to be taking place here at the University of Connecticut. While Luther has primarily focused on sexualized violence within the athletic world, the knowledge she possesses regarding this subject matter allows her to delve into the intricacies of this complex issue that is prevalent throughout college campuses and our society.
Watch Motivational Jumpstart's radio interview and visit Jessica Luther's website and her Twitter account.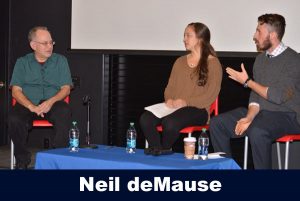 November 4, 2016
Field of Schemes; How the Great Stadium Swindle Turns Public Money into Private Profit
Neil deMause is a regular contributor to Vice Sports, Extra!, the Village Voice, and City Limits, among other publications. He has appeared on television several times as well as testified before congress regarding the public funding of athletic arenas and sports venues. In, Field of Schemes; How the Great Stadium Swindle Turns Public Money into Private Profit, deMause discusses how wealthy owners, zealous politicians, and fearful fans manipulate and are duped into the financing of large, expensive stadiums and arenas.
DeMause's expertise has been highlighted before Congress when testifying on the issue of public funding for stadiums and arenas. The knowledge deMause possesses on this issue and specifically the state of Connecticut's own soiree with publicly funding several stadiums will be intriguing for all active and engaged citizens. The political arena is not immune to the athletic world and vice versa. It is important to understand the complex political posturing that takes place to complete these complex deals.
Motivational Jumpstart's radio interview.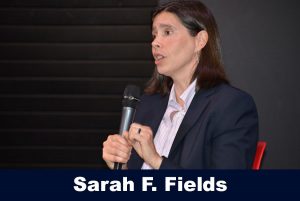 October 4, 2016
Game Faces: Sports Celebrity and the Laws of Reputation, and Female Gladiators: Gender, Law, and Contact Sport in America
Sarah Fields is an Associate Professor and Acting Associate Dean for the College of Liberal Arts and Sciences at the University of Colorado, Denver Campus. Sarah Fields' work is primarily focused on the intersection of gender, race, sexuality and law as it pertains to athletes and sports personalities. She has recently published, Game Faces: Sports Celebrity and the Laws of Reputation, which examines how high profile athletes fought against, what they believed to be, violations of their privacy and image.
A unique examination of sports celebrity is a vitally important conversation as we continue to hurdle into technologies of the 21st century. Many of us, if not all, have a computer in our hands with capabilities of capturing and sharing our mundane to most intimate moments.  It is important to be engaging in a conversation around what athletes and sport celebrities have done to ensure their privacy while providing a distinguished perspective on this issue.
Read more about Sarah's discussion at UConn and listen to a recent radio interview by Motivational Jumpstart