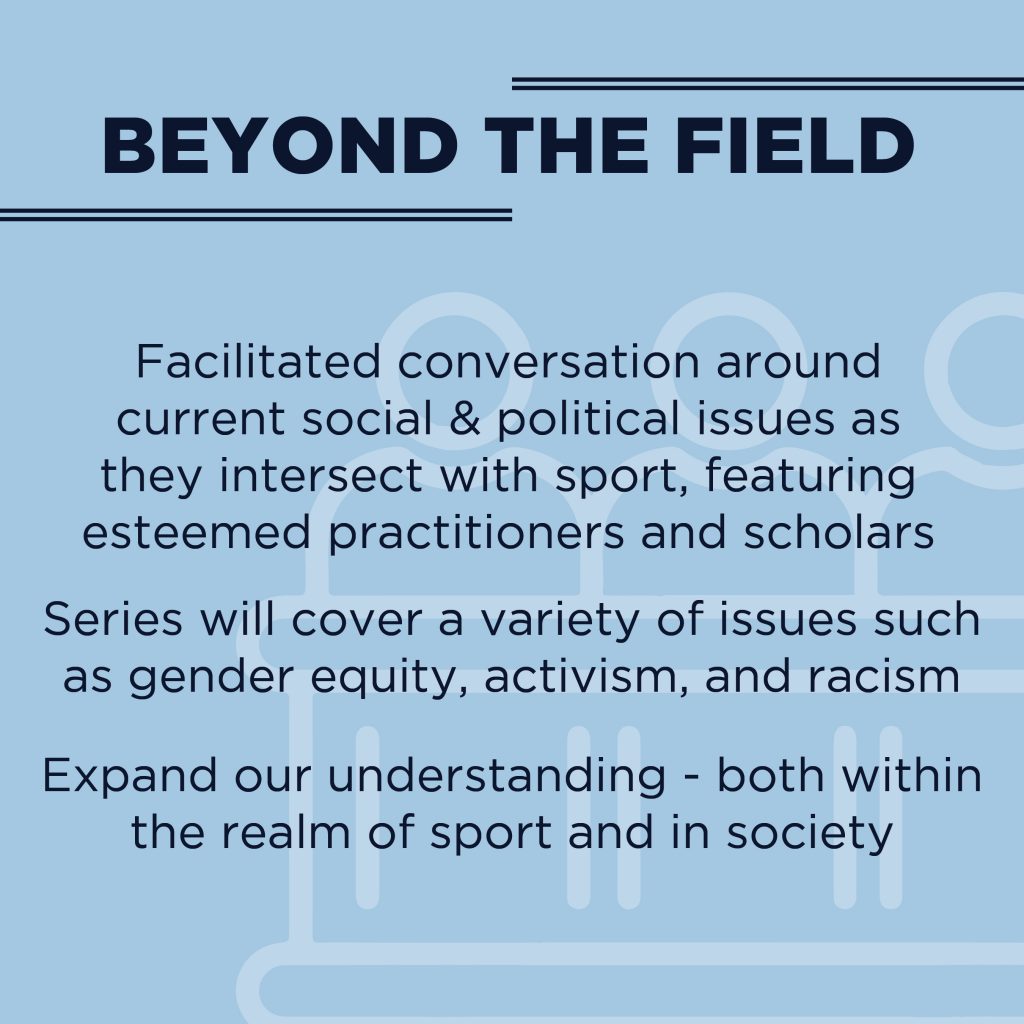 What is Beyond the Field?
Beyond the Field was started in the spring of 2016, as a culminating project led by Wura Olusekun, a former master's student in the Sport Management Program.  The series began with Wura's desire to extend conversations that were happening in the classroom and to deepen the understanding of critical issues in the sport industry and the world around us.
Branching from the initial idea, the series has evolved to include multiple offerings per semester as a way to engage partners, students, faculty and staff across the university campus and beyond.  The Beyond the Field series seeks to create open dialogue around current social and political issues as they intersect with sport by inviting esteemed scholars and practitioners to share their experiences and research.
Facilitated conversations with guests will cover a variety of issues such as gender equity, activism, and racism.  By examining these topics through the lens of sport, we aim to create a space to further our understanding-both within the realm of sport and in society.  We're excited to engage in these critical conversations then #Connect them back to our courses and experiences as part of the UConn Sport Management Program.
Stay tuned for more Beyond the Field Events this spring!
Previous Beyond the Field Events
SOCIAL JUSTICE IN SPORT
Sport Industry Professionals and Social Justice
November 18, 2020
In recent times, there has been a prominent spotlight focused on athletes and social justice. We have seen a rise in athlete activism and response to racial and social injustice. It is also important to consider other roles within sport organizations and how these important topics are addressed.  In this Beyond the Field, we explored what it means to work as a professional in a sport organization leading organizational initiatives that promote social justice and racial equity.
This event was recorded thanks to the Thomas J. Dodd Research Center and the Neag School of Education.
Panelists from Sport Industry Professionals and Social Justice Event: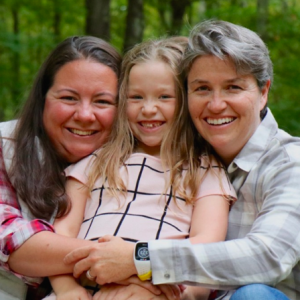 ALANA BUTLER 
Alana Butler has been an academic counselor at the University of Connecticut since July 2006 and assistant director of the Student Athlete Success Program since 2017. Her primary academic counseling responsibilities include working with field hockey, men's ice hockey, and softball. She additionally serves in a leadership role with the Diversity and Inclusion Committee, co-created the Connecticut LGBTQIA+ Athlete Ally Safe Space, and is the curriculum coordinator and a course instructor for UNIV 1800 & 1820 courses. Alana is responsible for the oversight of GradesFirst and served as the tutor coordinator from 2006-2016 as well as an academic counselor for Baseball (2006-2016) and Tennis (2006-2011). Alana is an active member of both the National Academic Advising Association (NACADA) and the National Association of Academic Advisors for Athletics (N4A). Prior to Connecticut, Alana worked as a collegiate field hockey coach for four years and earned her graduate degree in athletic counseling from Springfield College in 2005. A native of Massachusetts, Butler completed her bachelor's degree at the University of Connecticut, and was a four-year letter winner in field hockey celebrating two NCAA Championship quarterfinals appearances, two NCAA semifinals appearances, and four BIG EAST Championships from 1997-2001. Alana currently resides in Mansfield, Conn. with her wife, Moe, their daughter, Calynn, and grandfather, Jim.  Alana appreciates her "awesome family support" while striving to live a life with an open-mind, being an honest communicator and challenging herself (and others) to think differently.  She
encourages others to think critically and has had the opportunity to present at various conferences around the country and in Canada primarily on promoting LGBTQIA+ inclusion in athletics, has developed various programming at UConn, and currently facilitates the Diversity and Inclusion Committee in Athletics.  She shares, "the best part of my job is always watching students (and staff) discover their 'ah-ha' moments whether academically, athletically, professionally, socially, or in exploration of life after UConn."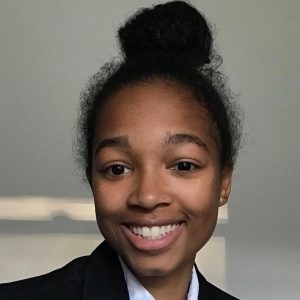 CAITLYN DORAH 
Caitlyn Dorah is a senior undergraduate Sport Management student at UConn who is minoring in Philosophy and Digital Marketing and Analysis. When she's not in class, she is busy working with the UConn Women's basketball team as a student manager, interning at SiriusXM NBA Radio and serves as the co-president of the UConn Women In Sport club. While incredibly involved, she remains humble outlining her greatest asset as her empathy, sharing "it doesn't matter how good I am at any given task or skill, what matters to me is how I can help people and how I impact them."  Which makes her social justice lens and activist efforts all the more empowering, such as the Black Lives Matter protest she led in her hometown earlier this year.  She credits her accomplishments to a competitive drive and tenacity which pushes her to produce the best work possible, opens the door for new opportunities and strives for the next level in any role. She shares gratitude for this approach crediting the "incredible support I've received from those around me - where I've gotten and what I've achieved isn't about me, it's about them!" As she looks ahead, she hopes to gain more media and writing experience in the sport industry, and welcomes all opportunities in the field, specifically with basketball and the WNBA.

WURA OLUSEKUN 
In 2016, as a UConn Sport Management master's student, Wura Olusekun created and established the Beyond the Field series, as we know it today. This idea was to compliment the conversations happening in the classroom and deepen the understanding of critical issues in the sport industry. As a program, we're excited to have Wura join the conversation as a panelist and share what life is like as an assistant for social impact, growth initiatives and legislative affairs with the National Hockey League (NHL). In this role, she is responsible for bringing attention to wonderful, heartfelt stories in the hockey community. Wura continues to be inspired by the power of sports and its impact in communities, locally and globally. In her free time, she enjoys reading, writing, and traveling.
COLLEGE ATHLETICS IN THE TIME OF COVID-19
A Global Pandemic and College Athletics
October 21, 2020
College athletics is an American tradition that captures the collective attention of so many on college campuses and across the nation. However, the global pandemic has illuminated countless issues within college athletics thrusting them into the national spotlight. Racial inequities, player abuse, inequitable power dynamics, and concerns over health and safety have been brought to the forefront of the college athletic conversation. This panel addressed what has been happening in college athletics during the pandemic to contextualize Athletic Department decisions and players' fight for representation.
This event was recorded thanks to the Thomas J. Dodd Research Center and the Neag School of Education.
Panelists from A Global Pandemic and College Athletics Event:

VICTORIA JACKSON
Dr. Victoria Jackson is a Clinical Assistant Professor of History and affiliated faculty at the Global Sport Institute at Arizona State University. Dr. Jackson's work focuses on the 100-year history of higher education and college athletics that has landed us in the mess that we are in today. Specifically, Dr. Jackson focuses on how college professional football teams and the athletic performances of disproportionately Black football and basketball players essentially subsidize the Olympic development of many countries' national teams. She explores how (white) gender justice has been used to excuse (or ignore) racial injustice, how Black athlete labor pays for white athlete privilege at PWIs, and how big-time college sports serve as technicolor illustration of the failure of residential and educational desegregation in the United States. In addition to being a faculty member and conducting research, Dr. Jackson has written for the Los Angeles Times, Washington Post, Boston Globe, Slate, Letras Libres (Mexico), Epoca (Brazil), and The Independent (UK), and frequents podcast, radio, TV, and documentary films on sport and society. Dr. Jackson is a former Division I runner and still enjoys running to this day.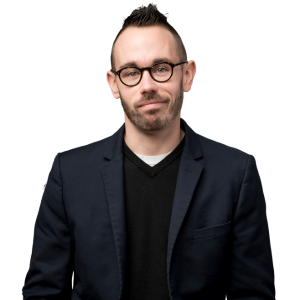 DEREK SILVA
Dr. Silva is an Assistant Professor of Criminology at King's University College in London, Ontario. Dr. Silva's work focuses on social issues and the interventions we employ to alleviate harm. He is also a co-host of The End of Sport podcast which focuses on a range of topics in sport including the abusive culture of gymnastics, African American swimming culture, and of course college athletics in a pandemic in addition to much more. Dr. Silva is passionate about illuminating the harm and injustice that exists and persists in the sporting world.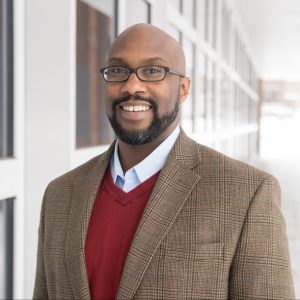 DERRICK E. WHITE
Dr. Derrick White is a Professor of History and African American and Africana Studies at University of Kentucky. He has previously held titles as a Visiting Associate Professor at Dartmouth College and has been recognized for several publications by the American Library Association, for his work Blood, Sweat, & Tears as an outstanding title in its genre. The Association of College and Research Libraries' Choice Magazine also named the book to the Outstanding Academic Titles list in 2019. It was also shortlisted for the North American Society for Sport History Book Award. Dr. White has managed to transform his love of African American history and sports, into a profession.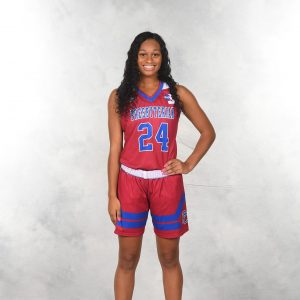 NYAH WILLIS
Nyah Willis is a Division I basketball player at Presbyterian College in South Carolina. The game for her began in grade three which has led to many successes and accolades. In high school she earned the Joshua Award, Female Athlete of the Year (both as a junior and senior) and excelled academically on the honor roll.  Her dedication is seen on and off the court, earning a full scholarship, more than 1,000 career points and serving as captain for Blue Hose. She continues to listen to her heart while tending to others, which is helping to frame her involvement in this conversation and beyond, as she shares, "it's just the beginning".
CULTURAL POWER OF SPORT
Black Lives Matter & Athlete Activism

September 16, 2020
This segment of Beyond the Field examined how sport is a vehicle for acknowledging racial injustice and inequity. The panel explored and connected historical protests against racial injustice in sport, with contemporary examples of athletes demonstrating against injustice in sport. The goal of this panel was to illuminate how contemporary protests have had a connection to historical protests and how disparate generations of athletic protest differ from their counterparts. The panel included athletes who have protested, speakers knowledgeable of the history of Black athlete protests, and individuals who addressed the socio-cultural and socio-political nature of athlete protests.
Panelists from the Black Lives Matter & Athlete Activism Event: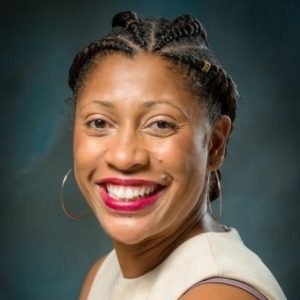 AKILAH R. CARTER-FRANCIQUE PH.D.
Dr. Carter-Francique is the Executive Director for the Institute for the Study of Sport, Society, and Social Change (ISSSSC) at San Jose State University. She is also an Associate Professor at SJSU in the Department of African American Studies. Her scholarly endeavors and field of focus encompasses the intersection of sport, society, and social justice that is inclusive of issues of diversity, social movements, and the dynamics of social change and development. Carter-Francique served as the 2018-2019 President of the North American Society for the Sociology of Sport (NASSS), currently serves as a member of Laureus "Sport for Good" Research Council in the U.S., and she is the co-editor of Athletic Experience at Historically Black Colleges and Universities: Past, Present, and Persistence and Critical Race Theory: Black Athletic Experiences in the United States.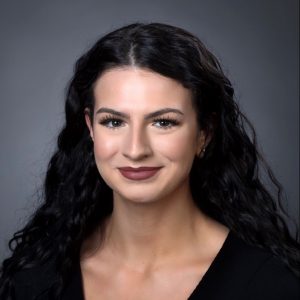 GENEVIEVE FLORIG
Genevieve is currently in her 5th year at University of Connecticut, pursuing her Master's in Sport Management. She plays middle blocker on the women's volleyball team. She is the founder and president of the Student-Athlete Equity Coalition, which promotes unity and collaboration to achieve transformative change within the UConn Athletics Community. This space also serves as a platform for student-athletes to be vocal and educate one another on social injustice while also leading action against discrimination.
Sport Management, B.S. '20, M.S. '21
Founder & President of the Student-Athlete Equity Coalition
Women's Volleyball player #8
University of Connecticut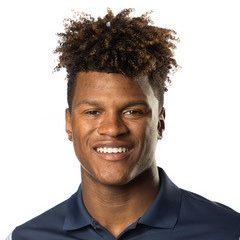 OMAR FORTT
Omar is a Senior at University Connecticut and is currently majoring in Urban & Community Studies with a minor in Communications. He plays Linebacker on the football team and is currently on the UConn Husky Leadership Council. He currently serves as the Vice President in UCSAEC, which promotes change in the UConn athletic community through breaking barriers of social injustices in the system and promoting a healthier and inclusive environment at UConn.

DANIEL J. THOMAS III
Daniel earned his bachelor's degree in History from the University of Maryland, College Park. He then earned his master's degree in Education from Johns Hopkins University and spent two years as a high school teacher in Maryland before working in the academic unit of athletics for the football team at UC Berkeley. Daniel's research interests centers on historical and contemporary issues related to Black male teachers and high school student-athletes in schools. Daniel's research has been published in Race Ethnicity and Education and the Peabody Journal of Education.