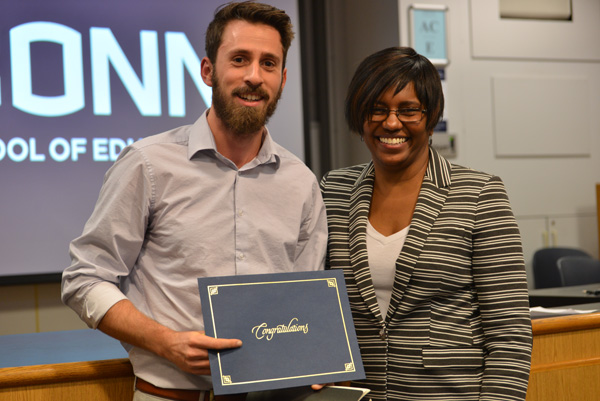 Congratulations to Charles D. T. Macaulay, who received the 2017 Outstanding Student Researcher Award from the Neag School of Education's Associate Dean for Research and Faculty Affairs, Del Siegle last week.

Charles D. T. Macaulay is a graduate student in the sport management program who was nominated for the award by Joseph Cooper. Macaulay has authored or co-author three recent research articles, which were published in Sociology and Anthropology, Sport Management Review, and International Review for the Sociology of Sport.
Charles is a dedicated student who is committed to his research while also planning and facilitating the Beyond the Field Speaker Series over the last year.
For read more on the other recipients from the 2017 Neag Research Awards, please read the full story.
---