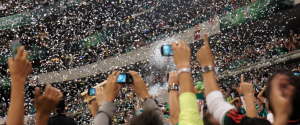 As the academic year begins with a fresh start, so too does the website dedicated to UConn's Sport Management programs! 
We are pleased to launch this fully-redesigned online portal to news and information focusing specifically on UConn's Sport Management programs.
With new features including an entire Alumni Community section, regular "Classroom Focus" features, "Guest Speaker" spotlight profiles and much, much more – we will provide the UConn Sport Management community with a dynamic and informative resource that will help us all share in our passion for sport and academics.
Be sure to check the website each week for news and updates on Sport Management at UConn!
---