Summer 2015, Sport Management Alumni Engagement Efforts
In an effort to continue to grow the alumni base and strengthen relationships, the Sport Management program hosted two very successful events during the summer months.   These gatherings made up the second consecutive summer of alumni events held by the department throughout the Northeast.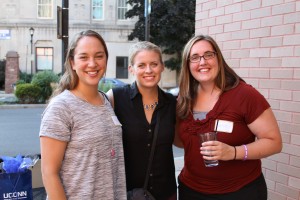 Harnessing the momentum from last summer, this year's events kicked off in New York City.  The first gathering, held on June 30, was attended by nearly thirty faculty, alumni and friends of the program.  Hors d'oeuvres and drinks were enjoyed by all in attendance.  Alumni from various professional backgrounds, including professional sport, collegiate athletics, marketing and development, networked while enjoying picturesque views of the New York City skyline.
A special thank you to alumnus Alex Friedman for graciously hosting the event.  Alex showed true UConn pride by generously opening his home to fellow Huskies for the evening.
The second, and most attended alumni event, took place on August 27 in Connecticut's capital city.   Sport Management faculty, alumni, current students and friends of the program enjoyed the beautiful weather in downtown Hartford during an evening of networking.  The event also served as a welcome of sorts for the newest cohort of Sport Management master's students. A great time was had by the over thirty-five people in attendance.
It is through face-to-face communication and enjoying each other's company that the alumni base will continue to grow, which serves as a strong motivator when planning and hosting these events.  A diverse alumni network is a beneficial resource to all who have graduated from the elite program. It provides personal and professional advantages as well as a source of continued involvement with the university.
Future alumni events are in the works to continue to build on this summer's efforts.  We encourage all alumni and friends of the program, to consider attending a future event – it promises to be a fun and productive way to spend a few hours.  We'd love to hear your ideas and suggestions for future events and activities!  Please contact the UConn Sport Management Alumni coordination team for more information on this summer's events or to share ideas.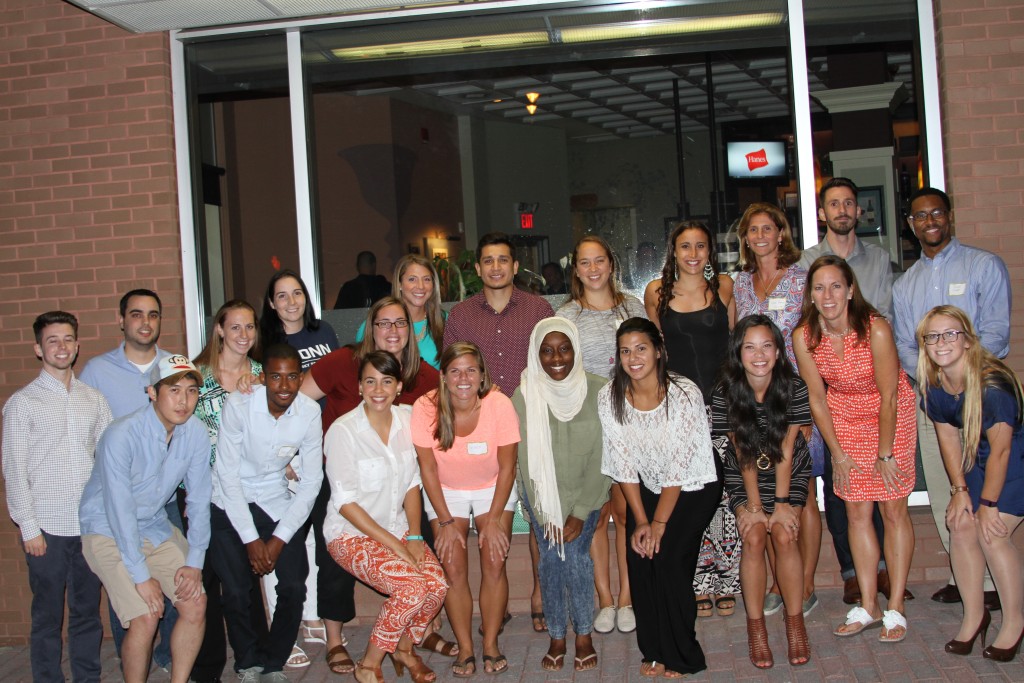 ---