Members of the UConn Sport Management program, ranging from current students and faculty to fellow huskies working in sport, all gathered together on June 29, 2018, at Yankee Stadium to watch the Yankees take on the Red Sox as part of our annual summer alumni networking series.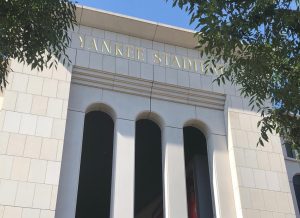 The night began with a pre-game event taking place at the Hard Rock Cafe located just outside of the stadium. Attendees shared appetizers, smiles and engaged in conversations around their favorite memories from their cherished days back in Storrs while updating one another on their jobs in the industry and what they've learned along the way.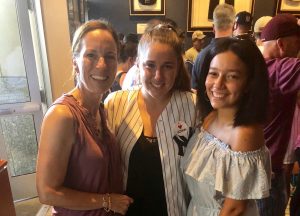 This night served as great opportunity for alumni in the greater NYC area to reunite, connect and to continue to build close relationships with those in similar career paths and academic backgrounds.
The program is always looking for ways to connect its alumni with one another, to keep the program strong and close-knit even after graduating. The strong network of alumni that has been established in the program is exciting for current as well as prospective students, as it gives them an opportunity to look forward to the future of this program even after graduating. 
---