Written by: Brian Wolfe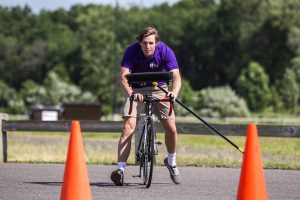 My name is Brian Wolfe and I am from Old Lyme, CT. I recently had a full-time internship with the Connecticut Cycling Advancement Program (CCAP), working as their Events Director. The CCAP is a non-profit organization based out of Middletown, CT, and serves as the youth cycling league of Connecticut. I obtained this position after working seasonally for the CCAP for two years prior to the summer and therefore was able to build upon my connections.
Serving as the events director for the organization provided me with experiences and exposure to most aspects of the sport industry, including marketing, sales, operations, management, and more. I stayed in-state for the entirety of the internship and worked on over 15 events from small school series mountain bike races, to large-scale races and fundraising rides all across the state. I worked with operations in multiple races which consisted of placing cones, setting up course tape, and setting up the tenting area. Additionally, I gained experience in a management role which required me to direct volunteers and staff at events.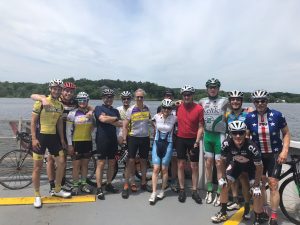 The high level of responsibility that came with this position ultimately tested my ability to navigate the sport industry, specifically the cycling industry. In my position, I was often placed in a leadership role which provided me with valuable insight on my leadership style and how to adjust my style to be most effective. I also learned that working in events is fun - I love the reward that comes at the end of an event and having the ability to see the moving parts of production come together. I plan to continue to pursue a career in sport events in any style, from a football game to the x-games; as long as I'm in events, I'm happy.
---