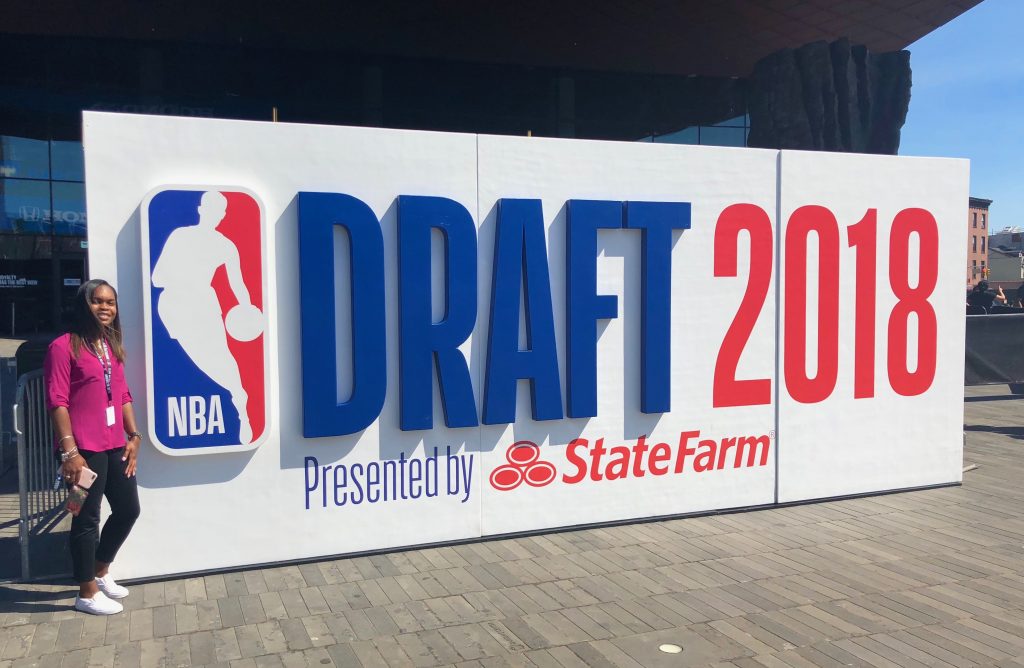 Written by: Autumnsarah Foster-Pagett
My name is Autumnsarah Foster-Pagett and I am from Brooklyn, NY. This summer I had the privilege of being a Premium Events Intern with BSE Global which is based out of my hometown.
BSE Global is a company consisting of several entities including the Brooklyn Nets, Long Island Nets, Barclays Center, and more. I was connected with the Chief Experience Officer of the organization through my mom, who works at Barclays Center. From there, the CEO connected me with the employee engagement director, who reviewed my resume and did a phone interview with me. A few weeks later, I was offered the position.
For the duration of my internship I assisted the premium events/hospitality team, with any and all tasks asked of me. This included updating the team calendar with upcoming events, using the Billboard Lounge to host an event for the NBA Draft, planning the employee birthday lunch on my own, creating the client itinerary for NBA Summer League in Vegas, and much more. While in this position I was able to learn a lot about how to problem solve in a fast-paced environment and how to effectively communicate within an organization of over 291 employees. I was also able to sit in on important meetings with my director, such as the annual Nets Practice in the Park event and conference calls with potential partners. As a result, I have been able to meet some incredible people which included executive officers in the organization and professionals in the sport and entertainment industry who serve on the company advisory board.
My internship as the Premium Events Intern at BSE Global has really allowed me to learn what it is like to work with such an established organization, while balancing the operations for six different entities. I went into the internship knowing that I wanted a career in sport and entertainment, but as a result of my experience, I feel very strongly about my future thanks to the amazing people that I met along the way. I am now looking forward to taking my learning experiences with me into my senior year at UConn as I continue to be a student manager for the women's basketball team and begin my role as the Sports Promotion Chairwoman for SUBOG.
---