Written by: Emilie Hernandez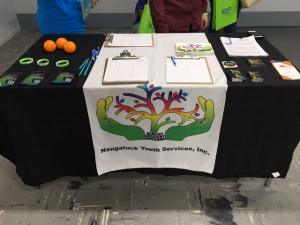 My name is Emilie Hernandez and I am from Portland, CT. My summer internship was based out of Naugatuck, CT, with a non-profit organization called Naugatuck Youth Services (NYS), which helps students to be healthy, resilient, and awesome. My official title was "Sport-based Youth Development Intern". I searched various websites looking for youth-based internships and reached out to Krisitn Mabrouk, the Executive Director for the organization and after sending my resume and a scheduled interview, I got the position. 
Honestly, I have done quite a bit this summer. I started the internship right after the spring semester ended and I jumped right into NYS' after-school programs which included Girls on the Run, Girl's Circle, the Armory Program, and homework help/cooking class. I also assisted with the planning of the First Friday of Summer Party which offers a safe and exciting night that is substance-free.
Once school got out we started the Summer Lounge program which I was directly in charge of, every Tuesday-Thursday from 1-5pm. I took care of scheduling engaging and fun activities that promoted what NYS stands for: being healthy, resilient, and awesome. We scheduled yoga classes (for mindfulness), METAFITNESS classes (which offered an alternative form of working out that was high energy and fun for all the kids), introduced them to Marathon Kids (which sets goals of walking/running a marathon over a 6 week period) and scheduled guest speakers from various industries and backgrounds.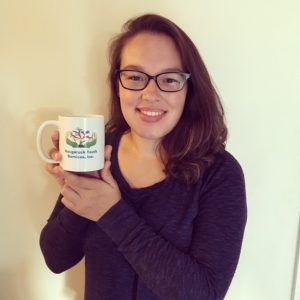 My internship supervisor is also a volunteer coordinator for REV3 Triathlon and the Pat Griskus Triathlon Sprint. I was in charge of helping her distribute t-shirts, coordinate and assign tasks to volunteers, and supervise the kids during the events. The triathlons we volunteered at were extremely positive and all the runners always thanked the kids for coming out and cheering and volunteering. I learned how much goes into actually planning a sporting event and how it is very different than taking a class versus actually having to do the planning. I have also learned that the sport industry is filled with some pretty amazing people, both athletes and employees. The people I have met through NYS are all amazingly dedicated to helping the underserved youth in the community and giving them a positive place to go.
My internship at Naugatuck Youth Services has really solidified that I want to work in youth development. It was amazing to watch how the kids' attitudes changed after participating in yoga, or alternative sports. I knew I wanted to work with youth and this enhanced that feeling. It also really taught me how to be a leader while still being a mentor. I am excited to be taking a sport-based youth development class to further my knowledge on how sport can help kids become healthy, resilient, and awesome and to see how sport is used as a vehicle to breakdown barriers.
---