Written by: Merlin Neal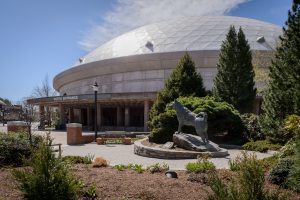 My name is Merlin Neal and this summer I had the opportunity to intern with the Aspire Group at the University of Connecticut, in  Storrs, CT. For the duration of this internship I worked out of Gampel Pavillion as a ticket sales and service intern, where I developed and practiced sales skills and provided professional service and support to UConn sport fans. Using my connections as a marketing assistant with the department of athletics, I was able to secure this full time internship for the summer.
In this role, I covered specific subgroups of sales and marketing for a delegated period of time. One of the main tasks I worked on throughout this internship, and will continue to work on, are my sales skills. This skill developed by going over the structured sales call method outlined in the Aspire employee playbook in addition to role playing with employees from other Aspire calling centers across the country. These calls yielded valuable feedback and identified the things I need to improve on with my sales pitch. I also worked on data entry, which included updating and entering information into the daily call logs that the full time staff use to record their data and track their work. This organizational structure allowed me to learn how the Aspire UConn Fan Relationship Management Center (FRMC) uses the data to track progess once it's been sent to the headquarters in Atlanta, GA.
The main takeaway I acquired from this role is that sales is a tough industry. Learning to intelligently, naturally, and confidently speak to clients takes practice and working on those sales skills is the only way to get better. Right now I am aiming to pursue a career in marketing in the sport industry. This internship has taught me the value in selling your crafted pitch and being able to effectively communicate with clients and other partners, both of which is an important component of being successful in the sport business industry.
---