Written by: Kasperi Ojantakanen
My name is Kasperi Ojantakanen and I am originally from Helsinki, Finland. This summer my internship was with the Finnish Triathlon Association which is located right in Helsinki. I was very fortunate to obtain this internship, thanks to a pre-existing connection with the executive director of the association. Because of our connection I was able to solidify a meeting and as a result she offered me the position.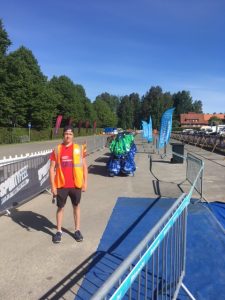 Throughout the summer I had the opportunity to work on various tasks. I started my internship remotely because my athletic demands at UConn prevented me from being on-site for the first month. However, during this time I completed a range of tasks which included translating doping rules and the International Triathlon Union's competition rules from English to Finnish.
During the month of June, I worked in the office and even traveled to different national and international triathlon events throughout Finland where I was responsible for various tasks that related to event preparation.  These tasks included building stations and bike racks, fencing the area, putting up event sponsor banners, and selling triathlon licenses. On competition days I had different responsibilities such as working as a bike inspector, working at supply stations, and working as a guide. In the office, my responsibilities required me to manage participation lists for different competitions, update information in the database, and keep track of individual triathlon standings.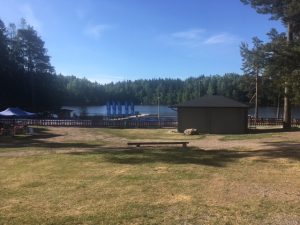 During my internship, I was able to further develop my skills and put them into practice as well as learn about everything that goes into event management and event-day operations. I met and worked with different groups of people who all have their own, unique way of preparing for events. I believe this experience helped me to gain insight on different styles of event management. For my future career path, I could see myself working in some aspect of event management, and I believe that my internship gave me more tools to be successful in my future career.
---