Written by: Kim Urbanek
My name is Kim Urbanek and I am from Nürnberg, Germany, the second largest city in the state of Bavaria. This past summer, my internship was with an organization called SportService Nürnberg, the official Department of Sports of the municipality of Nürnberg.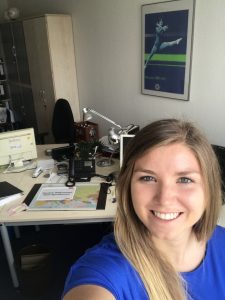 The SportService Nürnberg is a non-profit organization consisting of five departments and 16 employees. Due to the relatively small number of employees, I was able to get a brief insight into every department. The departments are structured into sport development, sport facility management, public relations, controlling/budget management and sport promotion which is then further divided into development of club sport, promotion of club sport, subsidy management, and integration. Apart from getting to know usual work tasks and general procedures in the different departments, the main project I was involved in during my internship was the organization and realization of a soccer tournament called Metropolcup. Throughout the tournament, 23 teams united to offer a comprehensive program of activities and entertainment for both participants and visitors. During the organizational process of Metropolcup, I was able to follow and contribute to the many steps that were necessary to make the event run smoothly. Some of the various tasks I was assigned to were creating a match schedule, comparing and ordering trophies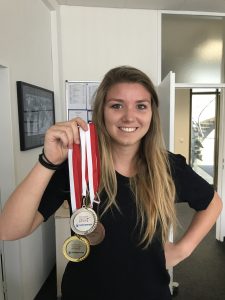 for the winning teams, providing food services, arranging an appealing entertainment program, or informing teams, referees, the sport venue operator, and other constituents with necessary details about the tournament. Since the tournament represented the Europäische Metropolregion Nürnberg (European Metropolitan Region Nuremberg), various high-profile companies sponsored the event, including Adidas, Puma, and Nürnberger Versicherung (a well-known insurance company in Germany). It was a great experience to meet and be in direct contact with representatives of these companies while simultaneously get a glimpse of what the environment and atmosphere in the sport industry is like.
The SportService Nürnberg was a great first experience in the sport industry and showed me the diverse field of activities and the multiple sectors and possible directions in sport business. Some key takeaways that I gained from this internship were taking initiative, not hesitating to reach out to both familiar or foreign people alike, being open to new tasks that are out of my comfort zone, and most importantly being adaptable and flexible. Furthermore, I learned that when interacting with people it is particularly important to be patient while concurrently being persistent.
Being an intern at the organization SportService Nürnberg really helped me to gain more insight  about the Sport Industry as a whole and made me realize that I like a diverse work life, preferably in a well-recognized and international company. Even though I am still uncertain about what exactly I want to pursue as a primary focus, I am more convinced than ever before to be a part of the sport industry.
---