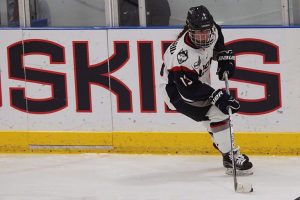 Sport Management undergraduate student Marisa Maccario and Associate Professor Dr. Joseph Cooper will travel to the University of Central Florida this weekend to attend this year's American Athletic Conference Research Symposium.
Maccario, a four-year member of the women's ice hockey team, will be participating in a panel discussion on Friday, April 6 that focuses on critical issues concerning the well-being of student athletes at the Division I level. More specifically, the conversation will surround mental health, sleep recovery, leadership training, career development, transition to post-eligibility and body issues.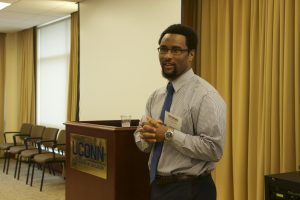 Dr. Cooper will be presenting with Dr. Drew Brown from the University of Delaware on the cultural well-being of student athletes in the AAC. He and his colleague will focus on how, and to what extent, the students' cultural needs are being met and by whom.
Scott Brown, UConn's NCAA Faculty Athletic Representative, AAC Conference Faculty Representative Committee Chair and the head of the Educational Psychology department in Neag, will also be accompanying Maccario to Orlando for the conference.
Follow @UConnSPM on Instagram and Twitter to get live updates from the symposium.